Federal Programs - English as a Second Language Program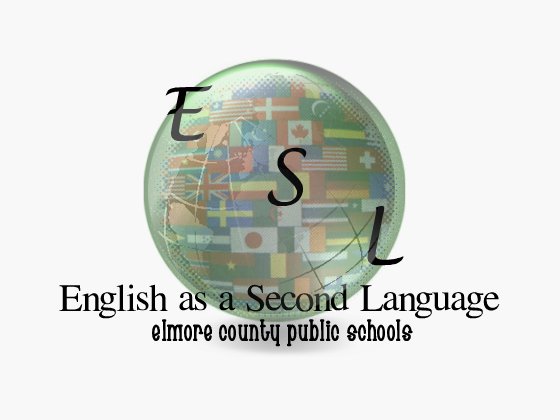 English as a Second Language Program (ESL) Forms
English as a Second Language Program (ESL)

The purpose of Title III is to help ensure children who are limited English proficient, including immigrant children and youth, attain English proficiency, develop high levels of academic attainment in English, and meet the same challenging State academic content and student academic achievement standards as all children are expected to meet. In Elmore County each school has an EL Committee responsible for guiding and monitoring the services and assessment of students who are English Learners. If a need for classroom accommodations, testing accommodations and/or instructional pullout time for English language acquisition instruction is determined then a Personal Education Plan is developed.

Bienvenidos al Programa de Inglés como una Segunda Lengua.
El Programa de Inglés como una Segunda Lengua (ESL)

El propósito de Título III es a ayudar asegurar que niños quien son inglés limitado competente, incluyendo niños inmigrantes y jóvenes, consiguen la competencia inglesa, desarrolla niveles altos de logro académico en inglés, y encontrar el mismo contenido estimulante académico del Estado Federal y estándares de logro académicos de estudiantes como todos niños son esperados a encontrar. En Condado de Elmore cada escuela tiene un Comité de ELL (Aprendedor de la Lengua Inglesa) responsable de guiar y monitorear los servicios y los valoraciones de estudiantes que son Aprendices de la Lengua Inglesa. Si una necesidad para alojamientos de aula, alojamientos de prueba y/o el tiempo de suplemento instructivo para la instrucción de adquisición de inglés son determinado entonces un Plan de Educación Personal es desarrollado.

English as a Second Language (ESL) Websites