The EDGE, Elmore County's Diverse Gateway to Education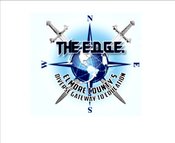 The EDGE is a tuition-free 3rd–12th grade online public school option open to Alabama state residents who are willing to travel to Elmore County for required exams and mandatory state testing.

School Year 2020/2021 Registration is now open!
"Tim Tebow" Homeschool Athletics Form
(SY2020-2021)
This form is for students who are enrolled under an umbrella home-school and would like to participate in an Elmore County School System athletic or band program.
(Students MUST live within the school zone he/she wishes to participate in. AAHSA rules and requirements apply.)